3 Reasons Potential Home Buyers Can't See Past Your Stuff
Nothing vexes home sellers more than potential home buyers and their apparent inability to see past the simplest of obstacles.
Selling your home is stressful under the best of circumstances. As if your life wasn't hectic enough, you now have to keep your home spotless all the time, and on practically no notice, pack up the kids and the pets and leave for a showing. When your Realtor® says you need to stage your house to make it more attractive to buyers, you may finally reach the breaking point.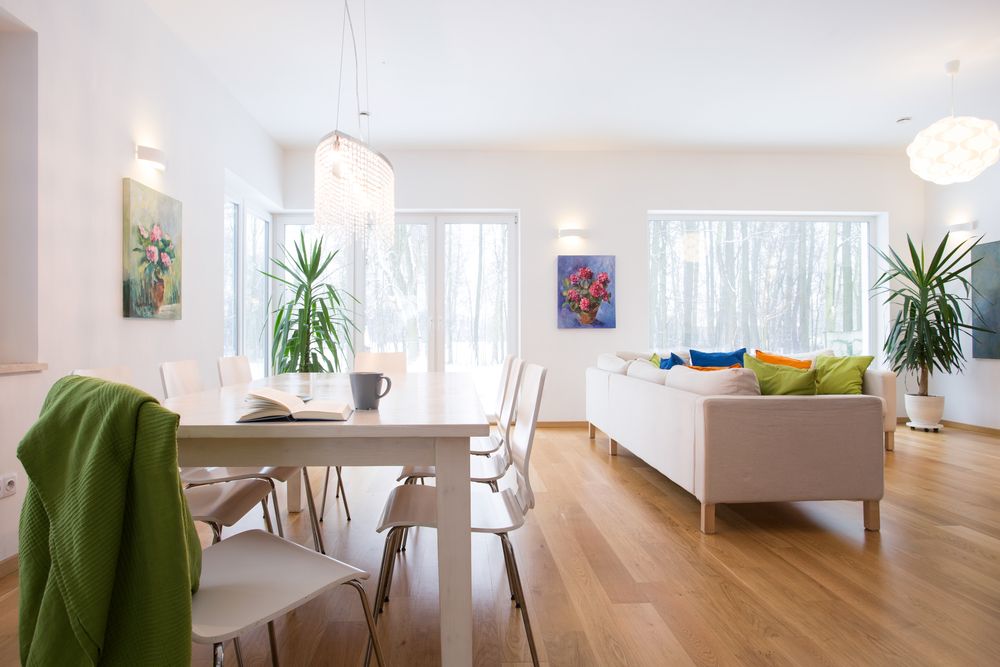 So what the heck is wrong with potential buyers that they can't see past your stuff?
No. 1: It's All New
—
and Overwhelming
—
to Potential Home Buyers
You see your house every day. In fact, you see your house and your stuff so often that you don't really notice it any longer. For a potential buyer who's coming to look at your home for the first time, however, it's all brand new.
Novel experiences activate a portion of the human brain that essentially catalogs every new sight, sound and smell. And because the brain is not inherently good at multitasking, it dilutes their attention just a little.
And that's why your Realtor® will ask you to get rid of almost everything in your home when you list it.
If your home is full of family photos, books, collectibles and stuff, your potential buyers can quickly become (subconsciously) overwhelmed. They won't know exactly why, but they will start to feel uncomfortable, and next thing you know, they will want to leave.
Those potential buyers, who might have really liked your house with fewer distractions, will walk away thinking it just wasn't for them.
No. 2: You Aren't Selling a Home
—
You're Selling a Lifestyle
In most U.S. markets, Realtors® prefer to sell homes that are empty, save for a few staging decorations.
Real estate agents know that, once a potential home buyer starts to talk about where the couch should go and which window is perfect for the holiday tree, they've got a sale. But when your home is already full of stuff, that's harder for buyers to do.
If you can strip the house down to the bare essentials — minimal furniture and a few carefully selected decorative items — potential buyers can at least fill in some details of their own. But when it's your family photos on the mantel, they will struggle to envision their own lifestyle under that roof.
No. 3:
All
Buyers Don't Share
Your Taste
(But They May Not Know It)
Let's say you really like butter-colored walls and carpet — lots of carpet. If that's the case, your Realtor® may gently try to convince you to do a little updating before you list your house.
In response, you say that's ridiculous. The carpet is brand new! And besides, they can change it however they want once they move in.
Unfortunately, that approach doesn't work so well.
To understand why, we're going back to the subconscious mind for a minute. Why do you like butter-colored walls? You probably don't have an answer to that question; you just like them. But, when a potential home buyer comes in who doesn't like butter colored walls (most don't), they don't know why they don't like it any more than you know whey you do.
In fact, the chances are good that the potential buyer won't consciously register that they dislike yellow walls (most do). If they could, they might apply your logic and change it after they move in. Instead, they're likely to just walk away.
Of course, not every potential home buyer reacts the same way. You may find a buyer who loves butter-colored walls and wall-to-wall carpeting as much as you do. But unless you appeal to the broadest possible buyer base, your home is liable to languish on the market and become stigmatized long before the carpet-lovers arrive.
In Yorba Linda and the surrounding communities, the Edie Israel Team understands the challenges of selling your home while you still live there. We work with you so that you can quickly move on to the next chapter of your life. Contact us today to learn how we make things easier on our home buyer and seller clients.