3 Tricks to Improve Curb Appeal in a Weekend
If you want to improve your home's curb appeal — especially if you're preparing to sell your house — you might be surprised how much benefit you get from a few simple updates.
Combine these quick and easy projects with a general landscape cleanup and a few flats of annuals, and your home will be ready for its close-up in no time.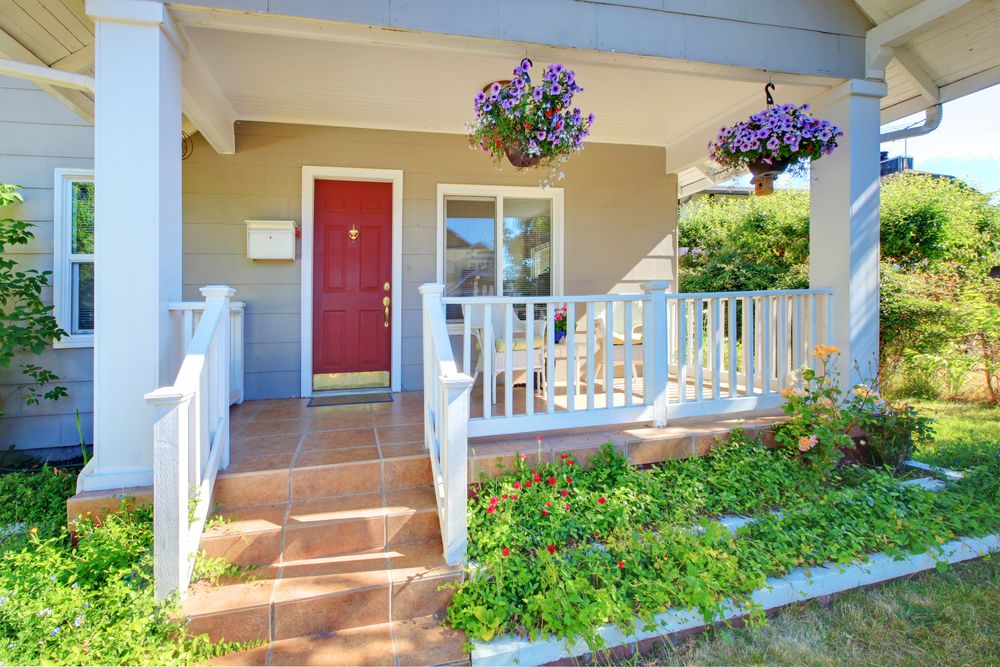 No. 1:
Replace Your House Numbers
When was the last time you got new house numbers? If you can't remember, it's time.
Bob Vila from "This Old House" includes this curb appeal booster as one of his "20 Best Ways to Spend $20 on Your Home" list. You can be as creative as you like, but try to select numbers that mesh well with the architecture and design style of your home. And make sure you can read them from the street.
In fact, if you want to take this project to the next level, you can add LED-lighted house numbers or a solar, wall-mounted address light that attaches with just a few screws.
No. 2:
Give Your Front Door
Some
Fresh Color
Is your front door boring and tired-looking? Freshen it up with a coat of weather-resistant paint.
Don't be afraid of color on your front entry door — just choose carefully and match the architectural style of your home and your community. You can find color inspiration online, or by driving through some neighborhoods similar to yours and checking out what others have done.
Or consider replacing your front door. This is one of the best curb appeal upgrades you can make, and you'll get almost all your investment back when you sell your home.
No. 3:
Freshen Up Your Mailbox
The mailbox is one of those architectural features that we tend not to notice. When is the last time you took a good look at yours?
If it's relatively new, take a moment to clean it with hot, soapy water. Tighten any loose hardware and give squeaky hinges a shot of WD-40.
If you're so inclined, give your mailbox a fresh coat of paint — the pole too, if it's ground-mounted. You can keep it the same color or spice it up with a color that matches your home's exterior palette.
Of course, you could always splurge and get a new mailbox. If so, choose one that has security features on it; this will be a selling point when you list your home.
If your home is in a planned community or you have a homeowners association, be sure to check your covenants, conditions, restrictions and design guidelines first. You may have to stick to a limited choice of exterior paint colors, house numbers and mailbox designs.
Either way, you will get a heavy dose of impact by freshening up some of the tired features on your home's exterior.
In Yorba Linda, the Edie Israel Team of professional Realtors® assists home buyers and sellers with all of their real estate needs. If you're thinking about selling your home, call us to learn about our boutique level of services and get more tips for improving your home's curb appeal.