4 Must-Know Tips for First-Time Home Buyer Success
If you're a first-time home buyer, your excitement is probably outpaced only by the butterflies in your stomach.
Buying a home — especially your first home — inspires a sense of accomplishment and optimism. But because you aren't an experienced real estate buyer, many of the nuances and tiny details can trip you up.
Experienced Realtors® know that the devil can indeed be found in the details. Because knowledge is power, we've assembled our top four insider tips to help first-time buyers make the right choices.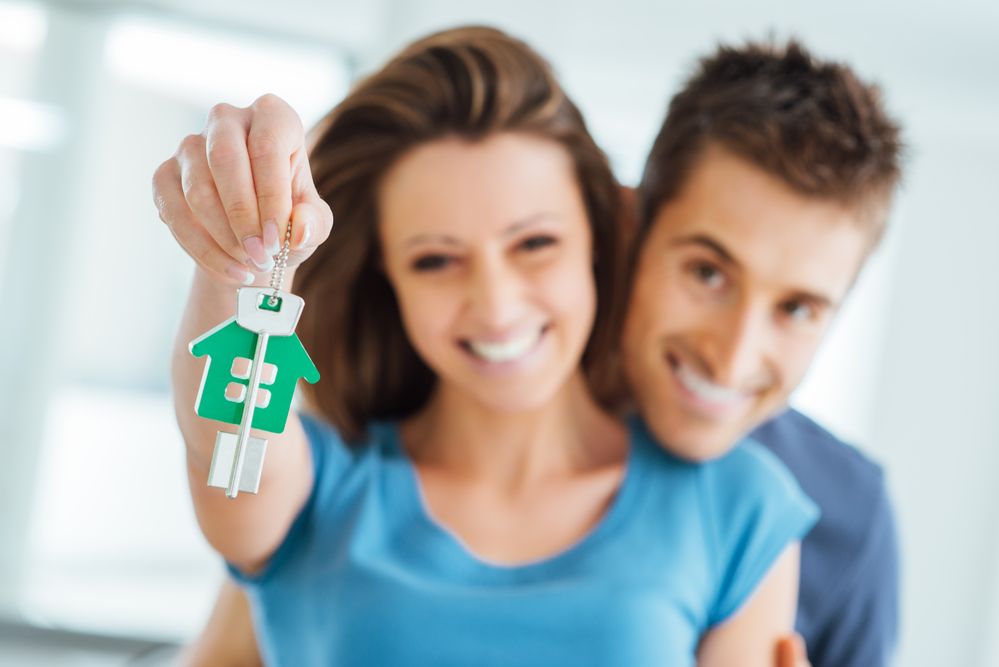 Tip No. 1:

What's Nearby Is as Important as the Home
Itself
First-time home buyers often become fixated on the properties they view, paying little attention to the neighborhood and amenities around them. But even your ideal house won't fit your lifestyle if the area doesn't work for you.
Pay as much attention to the nearby schools, shopping, recreation and dining options. Do you have freeway access? How long will your daily commute be? Are there parks for your children to play at?
No matter how much you love a specific house, don't become so caught up that you sacrifice other important features.
Tip No. 2:

Recognize What You Can
—
and Cannot
—
Change
No house will fulfill 100 percent of your wish list, but first-time home buyers are more optimistic than those who have owned property before. In your mind, you'll be tearing out walls and adding on garage bays, but it's important to stop and consider what's really possible.
If you don't like the paint color, the flooring or even the countertops, you can change these cosmetic items with minimal investment. Structural changes — unless you have a trust fund stashed somewhere — are probably not realistic or desirable your first time out.
Tip No. 3: It's Never Done Until You
Have the Keys in Your Hands
First-time home buyers can be (understandably) optimistic about the real estate purchasing process — because they haven't previously taken this roller coaster ride.
When you have your prequalification letter in hand, you'll believe the hard work is done. When you get your first accepted offer on a property, you'll think you're home free. When the lender says you're approved for your home loan, you'll want to pop open the champagne. But none of these milestones is the end of the race.
Don't celebrate, don't assume your purchase is done and — at all costs — don't go out and start buying shower curtains and new trash cans until your loan has funded, the escrow agent has recorded the transaction and your Realtor® hands you the keys.
Tip No. 4: Trust a Licensed Realtor® to Assist You
As a first-time home buyer, you may not understand how important having your own agent will be. For you, having an experienced Realtor® in your corner is even more important, because you aren't familiar with all the intricacies of the process.
As the buyer, your agent won't cost you a penny, because the seller pays real estate commissions for both sides. What having an experienced agent will do is protect your legal and financial interests. Without the voice of experience to guide you, you may find yourself in an expensive legal quagmire.
The experienced Realtors® of the Edie Israel Team love helping both buyers and sellers. We provide highly personalized service to our clients, ensuring that the process is as smooth and flawless as possible. Contact us today to learn more about how we can help first-time home buyers purchase property in Yorba Linda, California, and the surrounding communities.