Boost Your Yorba Linda Home Value with These DIY Improvements
In Yorba Linda, home values depend on many factors, including size, location and amenities.
If you're planning to sell your home, you have a vested interest in maximizing its value. Homeowners in Southern California and across the U.S. can only do so much to improve the value of their homes, or to influence their market value. If your schedule or budget doesn't allow for a series of expensive and time-consuming home improvements, can you do anything to improve your home's value?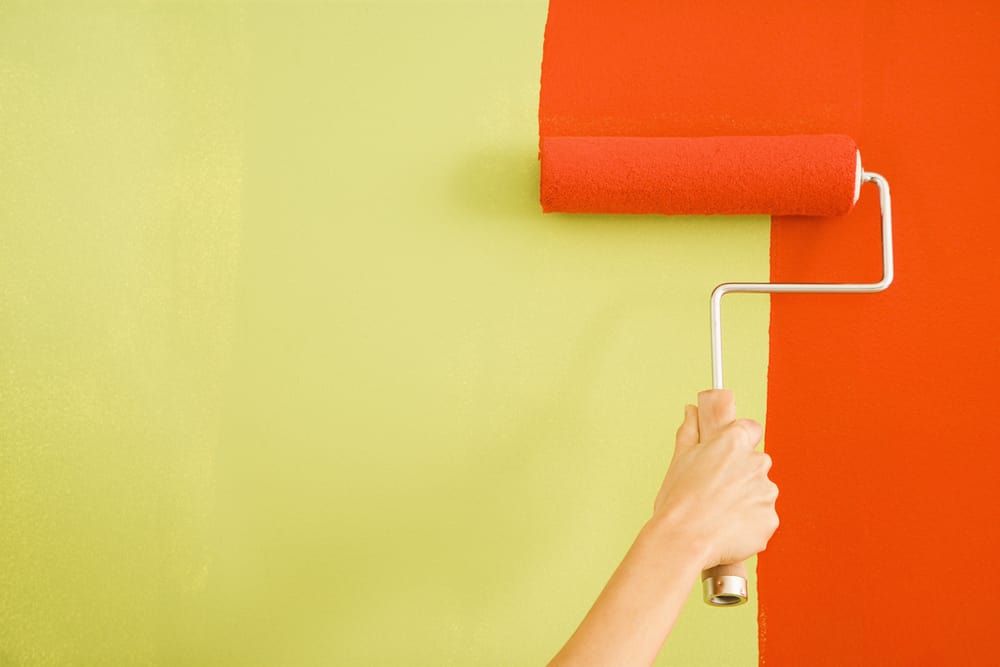 You can if you try some of these quick and cost-effective DIY home improvements.
No. 1: Change Light Bulbs
The light — or lack thereof — in your home can have a significant psychological effect on potential buyers.
If you have burned-out bulbs or lights that don't work, it may make your home seem dark or depressing. It also may make buyers think that you have electrical problems. Make sure all lights are working, and that they have fresh bulbs.
The color of your light bulbs matters, too. Overly harsh bulbs can turn buyers off. Whenever possible, choose energy-efficient bulbs that have a bright but warm tone.
No. 2: Add a Coat of Paint
You can potentially improve your home value by adding a coat of paint to both the interior and exterior.
Chipped or peeling paint can send a message that you don't care about your home's condition. Fresh paint, on the other hand, will leave the impression that you have been keeping up with regular home maintenance.
Remember, however, that color is highly influential on potential buyers. Stick with neutral shades. If you use any atypical colors, you run the risk of turning off some buyers. Yellow is an important color to avoid at all costs.
No. 3: Stage the Front of Your Home
The impact of curb appeal is critical for improving your home value.
But you don't necessarily have to invest in new landscaping to improve your home's curb appeal. If you clean up clutter and ensure your plants are all thriving and trimmed to demonstrate ongoing maintenance, you will make a more favorable impact on your home value.
Add a few nice living, growing plants in pots near the front entry to give the appearance that your home's exterior matters.
No. 4: Update Door Hardware
Few interior finishes date a home like old, worn brass door hardware. And although brass is making a bit of a resurgence with some interior design professionals, your potential home buyers will recognize the difference between worn, discolored brass and new door hardware.
The best approach for improving your home's value is replacing brass with new hardware in a finish like brushed nickel or oil-rubbed bronze.
No. 5: Spruce Up the Floors
Do you have worn carpet, broken tiles or deep scratches in your wood flooring? You don't have to replace it all, but you should give your flooring a little loving care when you can.
This means repairing broken tiles and chipped boards in your hardwood or laminate flooring.
Worn, broken or chipped flooring or threadbare carpeting sends a message to potential home buyers that you haven't kept up with basic maintenance. If you aren't keen on making repairs, you could offer potential buyers an allowance to choose their own replacement flooring. Your Realtor® can talk you through how this works.
No. 6: Clean Every Room
Clean like the sale of your home depends on it — because it does.
A cluttered, dirty or even a messy home that may cause buyers to shy away from your listing unless nothing else on the market compares to your house.
A few hours of serious cleaning is the best way to telegraph to buyers (even subconsciously) that you care enough about your home to care for your home.
Although these DIY home improvement tips may not allow you to command a purchase price above market value, they may help prevent potential buyers from offering you less for your home.
For more tips on how to ensure the value of your Yorba Linda property, contact the professional Realtors® of the Edie Israel Team. Serving both home buyers and sellers in Southern California, our team can help you take steps to ensure your best Yorba Linda home value.