First-Time Home Buyers — Avoid These Common Mistakes
First-time home buyers try to be cautious and wise when they make their decisions. Sometimes, however, their unfamiliarity with the process can lead to mistakes.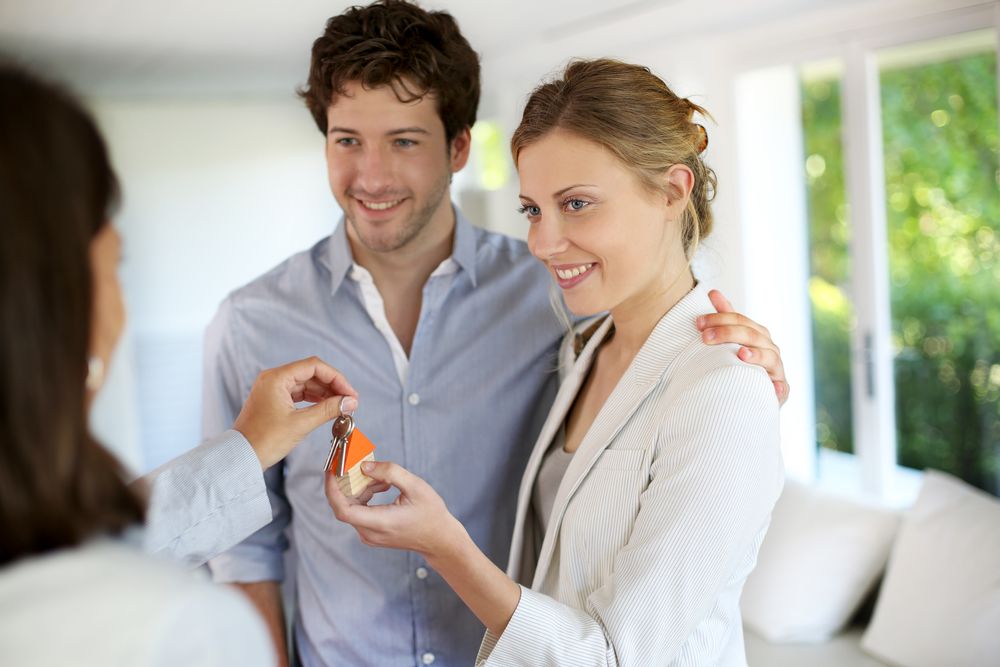 Even seemingly small mistakes can turn the dream of buying a new home into a financial nightmare. Information and education can help prevent some of the most common mistakes made by first-time home buyers.
Mistake No. 1:
Making
Risky Budget Plans
Putting 20 percent down on a house can help you avoid paying for mortgage insurance each month. However, this strategy only makes sense if you can easily afford to shell out that much without dipping too deeply into your savings.
First-time buyers often deplete their savings accounts, scraping together the 20 percent down payment to lower their monthly mortgage payment. This is risky, as home buyers must have enough money in reserve to deal with household or family emergencies.
And speaking of mortgage costs, just because you can afford the monthly principal and interest payment doesn't mean you can afford to buy a home. You'll also need the cash flow for property insurance and taxes, homeowners association dues, maintenance costs and other necessary expenses.
Mistake No. 2:
Try
ing
to Buy a House
Without
Help
Buying your first home is a big investment, perhaps the largest of your lifetime. Yet many first-time home buyers try to fumble their way through the process without expert assistance. To make sure everything with your home purchase goes smoothly, work with a professional real estate agent.
First-time home buyers need an experienced Realtor®, especially one who is active in the community where you're buying. You can ask friends or family in the area for recommendations, or ask real estate agents to provide references from previous home buyers.
If you want to handle things yourself to avoid paying commission, you're in luck. Realtors® do not charge home buyers for their services; only the home seller pays commission. So buying a house without help doesn't make good financial sense.
A common first-time home buyer mistake is relying on the seller's real estate agent to negotiate for your best interests in the transaction. That Realtor® has a conflict of interest, as they typically receive a higher commission if you don't have your own agent and if you pay more for the property.
Mistake No. 3: Jeopardizing
the Closing on Your Dream Home
After finding the perfect house and prequalifying for a loan, some first-time home buyers celebrate the upcoming closing by financing new furniture or other large purchases. This is a big mistake that could potentially kill the deal.
Before closing, the mortgage lender will pull your credit report again to make sure that your financial situation hasn't changed. If a new loan pops up, your home purchase could be in jeopardy.
Wait until after your closing is finalized before seeking out other loans, or you may end up losing out on your dream home.
The Edie Israel team is Southern California's leading expert in today's real estate market. For a free consultation, call our Yorba Linda office today. We look forward to assisting you in buying or selling a home, whether you're an experienced veteran or a first-time home buyer.