Home Seller Tips: Last-Minute Tricks Make Your Home Smell Great
Home sellers have lots to think about before hosting an open house or showing, so they may not have considered the power of scent — good and bad.
Every house smells like something, and potential home buyers won't be impressed if yours has the aroma of last night's fish dinner or your son's gym shoes.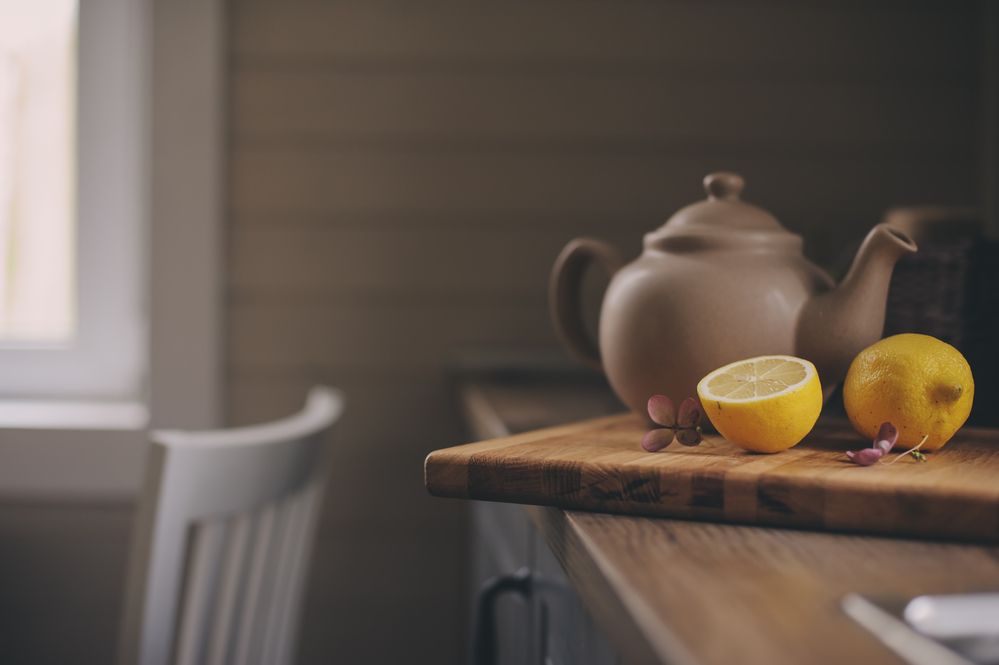 Sure, you could bake up a batch of yummy-smelling chocolate chip cookies, but who has time for that? What you need are some tried-and-true last-minute tricks to give your home a pleasant aroma your potential buyers will love.
Baking Soda is a Home Seller's Friend
Even in the cleanest home, odors can linger in certain areas. Solve that problem quickly with baking soda.
Baking soda doesn't just mask bad smells; it neutralizes them. Placing an open box in the refrigerator is a classic trick, but home sellers can use this deodorizer in a variety of helpful ways throughout the house.
Do you have a smelly drain in your bathroom or kitchen? Sprinkle some baking soda into it and run some warm water to get rid of odors. Or if you need a stronger solution, rinse the baking soda away with white vinegar, then run water for a few minutes to chase away the vinegar smell.
Neutralize offensive smells in your living spaces by sprinkling baking soda on the carpets and upholstery. Let it sit for about 15 minutes, then vacuum. Home sellers can also control odors by putting some baking soda at the bottom of every trash can — and inside those smelly gym shoes!
Add

an Appealing
Scent in the Kitchen
For prospective buyers, the kitchen is one of the most important rooms in the house. Consequently, you must make sure it is both sparkling clean and smelling great.
We have a favorite tip for home sellers who want to tantalize potential buyers' noses. About an hour before your showing or open house, put on a pot of water to simmer and drop in a few cinnamon sticks and cloves. Or, if you'd rather, add a few drops of vanilla or some orange peels. Any of these will make your kitchen smell warm and inviting.
Citrus peel can also give your garbage disposal a fresh scent. Simply toss in some lemon, lime or orange rinds, along with some ice cubes, and run the garbage disposal for a few seconds.
Simple Tricks Home Sellers Can Use to Scent Any Room
To add a pleasant scent to other rooms in the house, many home sellers turn to scented candles or fragrance sprays. Unfortunately, the scent of the candles doesn't spread quickly, and commercial sprays can be too strong.
Instead, try hiding small, open jars of vanilla extract around your home. Or, moisten cotton balls with a few drops of lavender or citrus essential oil and tuck them away where home buyers won't see. Either can work inside closets or drawers as well as under or behind your furniture.
You can also take that same essential oil and drip a bit on the light bulbs in your lamps. When you turn on the lights for your open house or showing, heat from the bulbs will help the scent spread throughout the room.
For those truly last-minute showings that leave you no time for even the simplest of tricks, plant scented dryer sheets wherever you notice a less-than-appealing odor in your home.
Would you like more advice on how to make your home appeal to potential buyers? The experienced Realtors® of the Edie Israel Team understand the needs of home sellers and buyers in Southern California. Call our Yorba Linda office or visit our website today.