Should You Buy a Fixer-Upper or Move-In Ready Home?
Are you looking to buy a fixer-upper?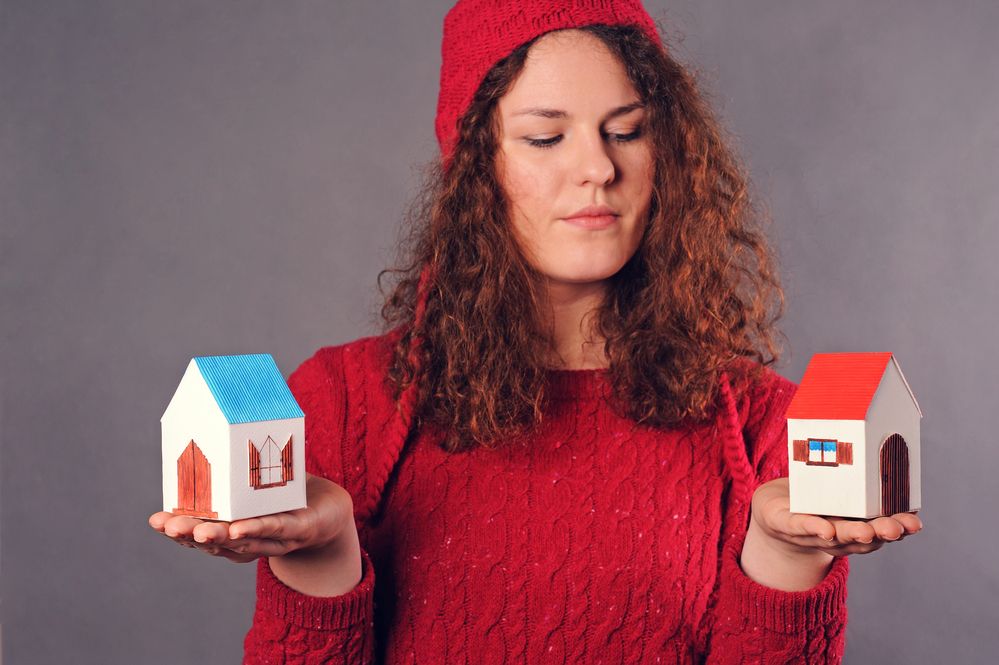 A fixer-upper, the nickname we use for homes that require renovation or repair, may require extensive structural or major systems work. Or it may simply have outdated or worn-out interior finishes.
Either way, if you buy a fixer-upper, you must be prepared financially and emotionally for all that entails.
Do You Have the
Fortitude
to Buy a Fixer-Upper?
The real estate renovation game is not for the faint of heart. And even though you plan to live in the house yourself, it cannot be approached from an emotional perspective.
Unless you have an unlimited budget and no concern about recovering your investment, you will have to exercise restraint with your renovations. You may really love Italian marble countertops and gold-plated faucets, but if your home is in a typical family neighborhood, you'll never recover those costs. And in fact, over-the-top finishes can scare buyers away.
You will likely have to do a lot of the work yourself, so you must be handy and not afraid to get dirty. And unless you can stay in your current home until the work is done, you and your family will have to live in a construction zone, at least for a while.
Will Your Budget Allow You to Buy a Fixer-Upper?
A fixer-upper will require less of an up-front investment than a move-in-ready home will. However, once you consider the costs of the rehab, that gap begins to narrow.
More important, you may not be able to finance your renovations. Although some home loan programs will allow you to include renovation costs in your mortgage, most don't. This means you will have to pay out-of-pocket for the work that must be done.
Finishes (flooring, countertops, paint, etc.) can be done over time, as your budget allows. However, any work required to make the house safe and livable, such as plumbing, electrical or structural changes, may have to be done before you can move in.
Finally, don't forget that, if you buy a fixer-upper with a mortgage, you'll have to make those payments each month in addition to shelling out the cost of the work.
Realtor® Tips for Buying a Fixer-Upper in Southern California
The Southern California real estate market is competitive, and home values remain consistently high. Depending on your purchase price and the investment required to rehab a fixer-upper, you can establish a significant amount of equity. But you can just as easily lose money if the work isn't done well or if you make costly mistakes in the renovation process.
Start by working up a detailed budget of what you can reasonably afford, both for your home loan and for the renovations. Include a 10 or 15 percent cushion, as you may encounter additional problems that you didn't plan for.
Work closely with an experienced Realtor® to find listings that meet your needs and that will work within your budget. Use a licensed home inspector to determine the condition of the home so you don't buy a fixer-upper with serious structural problems or other issues you aren't prepared to handle.
If you've never done a home rehab, take the time to fully understand everything you'll have to do to achieve your objectives. Once you've thought it through, you may decide that buying a move-in ready home makes more sense for you.
Get Help with Your Decision
The Edie Israel Team of experienced Realtors® serves clients in Yorba Linda and the surrounding communities. We understand the lure of renovating a home to your tastes, but we also understand the challenges it presents.
Contact us today to learn more, or to request a customized report of current Southern California MLS listings. If you're determined to buy a fixer-upper, trust the Edie Israel Team to help you through the process.