Top 3 Tips for Selling Your Home When You Have Kids
No doubt about it, selling your home can sometimes be a bit more challenging if you have children.
Proper staging can bring stronger offers and help your house sell faster. Keeping your home neat and tidy for showings is essential, but as any parent knows, kids can be the source of chaos and clutter.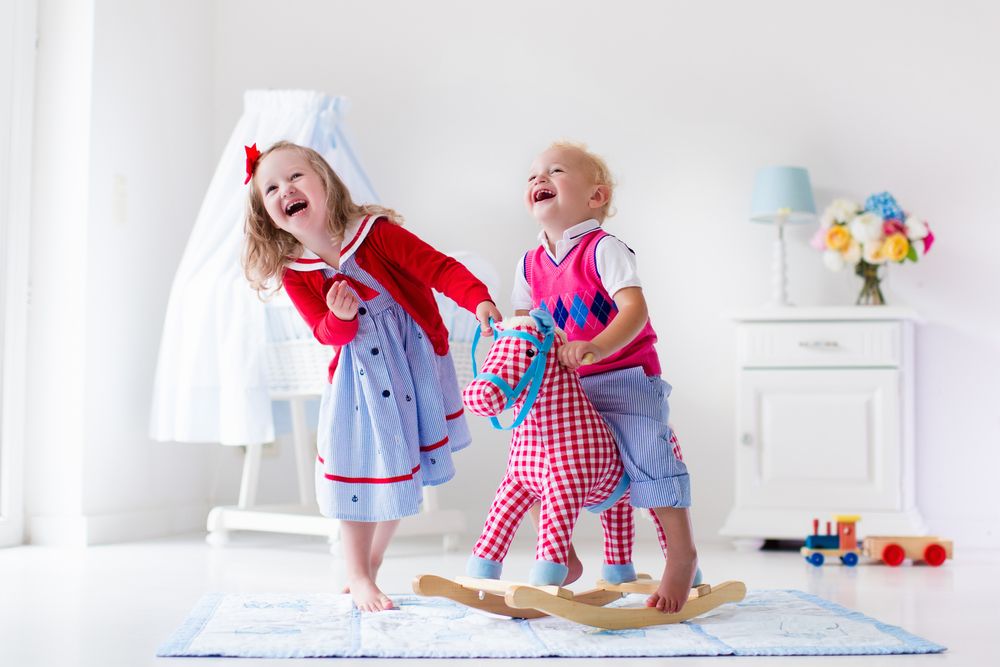 Fortunately, with a little planning and a few organizational tricks, you can skip the stress and sell your house for a great price.
Tip No. 1: How to Prepare Your Home to Go On the Market
Before your house goes on the market, you'll need to tackle the clutter. Getting your kids to assist in the process will help them feel more involved in selling your home.
To appeal to a wider range of home buyers, you'll also need to minimize the amount of kid-related items around the house. Most of the toys and children's gear should go into storage for now. Keep the rest organized in toy boxes, dressers or under-the-bed bins.
Of course, realistically speaking, you'll still have to handle the lion's share of the preparation. But, when it comes to maintaining order, your kids can do their share to keep the house ready for potential buyers to tour.
Tip No. 2: How to Keep Clutter Under Control at All Times
Clearing away the clutter is one matter. Keeping it under control on a daily basis is another ballgame when you have children. Give each child the task of maintaining his or her own room and bathroom.
Whenever possible, ask for at least two hours' notice for real estate showings. Having extra time can be invaluable when you need to do last-minute cleanups and get the kids ready and out of the house. Sometimes advanced notice won't be possible, however, so try to keep the house show-ready at all times.
Speaking of last-minute cleaning, create a checklist of what you need to accomplish prior to a showing appointment. With kids running around, it's easy to forget a task or two if you don't have a checklist.
Invest in several stackable plastic storage totes. When your real estate agent calls for a showing, send the kids around the house to collect clutter to put into the totes. Clothes, dishes, stray toys — anything sitting out goes into a tote. Then simply stack the totes in your garage for a clutter-free look.
You can even make a game out of it, and try a few test runs before the first showing is scheduled.
Tip No. 3: How to Turn Real Estate Showings into Kid-Friendly Field Trips
When potential home buyers come for a tour, they want to view the house without interruption and without feeling like a bother. Like it or not, you have a much better chance of selling your home if you take the family out before the potential buyers arrive.
Because this process can be disruptive to your family, your kids may not be too excited about showings. Reward them for all their help by planning special field trips for showing times.
Go play at a local park, visit the library or stop by a friend's house when your real estate agent is showing the house. Or, take the kids out for ice cream or a hot pretzel at the mall. Making showing times fun will help your children adjust to the home-selling process.
The professional Realtors® of the Edie Israel Team, serving buyers and sellers in Southern California, understand how challenging this process can be. We have extensive experience in how to sell your home in the least amount of time for maximum value. For expert assistance in selling your home, contact our Yorba Linda office today.